Our team
Our team is made up of more than 160 experienced professionals who have been the key element in the growth of ITEM International over the last 30 years. Our knowledge about the market and the sector makes us be a leading company in trends and service. We are provided with more than 60 sales agents around Spain, Portugal, Italy and France which are our best brand ambassadors. In our head office in Castellbisbal (Barcelona), in each of the processes, you will find the perfect professional to give you an optimal service. Discover our directive team, the responsible of the team at ITEM: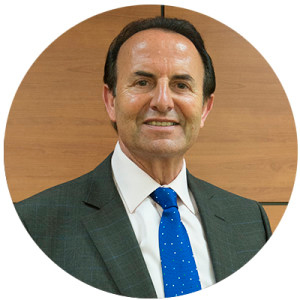 MANUEL PÉREZ BARRAGÁN
Founder and CEO
"We are proud of being a great team of 150 collaborators between trade representatives and employees.
From the beginning, our vision was to be a leading, socially committed and modern company.
We have worked endlessly with full dedication and professionalism to make real this vision..
For us, the customer is the most important part of our business. All departments dedicate their efforts to provide a local service, offering our commercial experience and enthusiasm for growing together.
Nothing would be reached without a leading team keen to make ITEM ITNERNATIONAL a flagship company in Spain and Europe.
Special thanks to everyone who helped and contributed to making this company a fabulous success."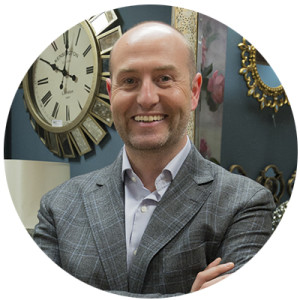 EZEQUIEL PÉREZ RODRÍGUEZ
Deputy Manager and Head of Import
Ezequiel has grown with ITEM ITERNATIONAL. Starting from age 16, he worked in all departments of the company. Thanks to his experience and the well done work, in 2003 he was chosen to lead the import department. He represents the key decision management together with his very dynamic team, optimally endowed in market and latest trends knowledge.
"We work with passion to choose our products, steadily seeking for new and unique trends"
ALFRED DE CELADA CARVALHO
Commercial and Export Director 
Alfred arrived in ITEM International in 2006. With his strategic vision and knowledge of highly competitive international markets, ITEM INTERNATIONAL reached almost any corner of the world. He represents an outstanding versatile profile with broad experience in senior positions in several companies in the world of consumer goods, consulting, sales and marketing, finance and NGOs. The trade and export team consists in a team of 19 professionals ready to assist and serve customers all around the world.
"We have a multilingual and experienced team that everyday faces customer service, international sales and top level of quality"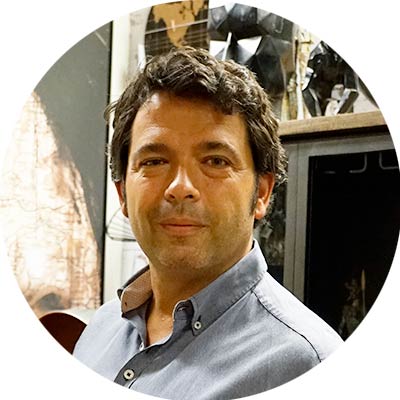 JORDI BOSCH I ANTON
National sales manager
Jordi has solid academic training and more than 20 years´ sales experience in Managing Sales Teams, both on a National and International level. Together with his team of 30 sales Agents, he is entrusted with passing on our commitment to customers, offering a quality and long-term sales service.
"Consistency in sales prospecting, having a close relationship with customers and knowledge of our product and our competitors´ products are the keys to business success".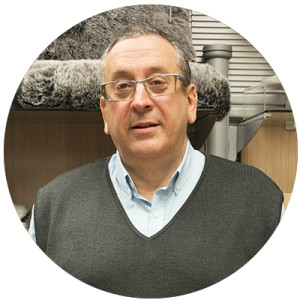 JAUME MIJANA MURT
Chief of Administration
Jaume joined ITEM INTERNATIONAL in 1990. Ten years later, he was engaged in the head management of administration. Before joining ITEM INTERNATIONAL he was responsible for management in textile and energy companies. With his team of 6 professionals, he is responsible for the financial management and budget execution.
"The organization and forethought thinking are the basic pillars of excellence in management"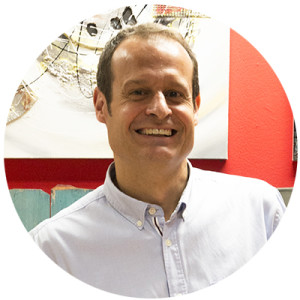 SANTI MARTÍNEZ RAICH
Head of Credit and Risk Control
Santi is the head of the risk control and credit management team in ITEM INTERNATIONAL since 1992. He has previously worked in the food sector as credit manager. Together with his team is the responsible for credit management and collections for our customers.
"We must know our customers; we have to know how to manage each incident personally, quickly and efficiently"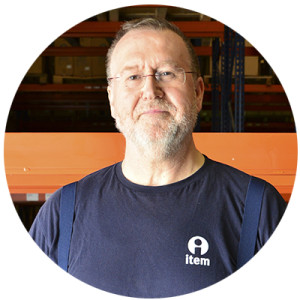 ELADIO RODRÍGUEZ
Warehouse Manager
Eladio, with more than 30 years experience in warehouse management, knows perfectly how to ensure the organization and staff to meet the objectives. He has a team from 20 to 30 people, depending on peak workloads, and represents the high quality system of receiving, order picking and large loads of ITEM INTERNATIONAL.
"With enthusiasm at work, we achieve our target in the shortest time"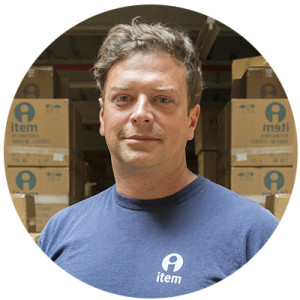 JOAQUÍN CARRASCO SANS
Warehouse Manager
The professional growth of ITEM INTERNATIONAL and Joaquín is linked since he joined us in 1995. He became warehouse manager in 2002. With his team of 35 to 60 people, depending on the station activity, he is the responsible of the management of the small volume picking, goods receiving and global shipping.
"We work daily with more than 1,000 boxes in the picking, in order to serve our customers as they deserve"